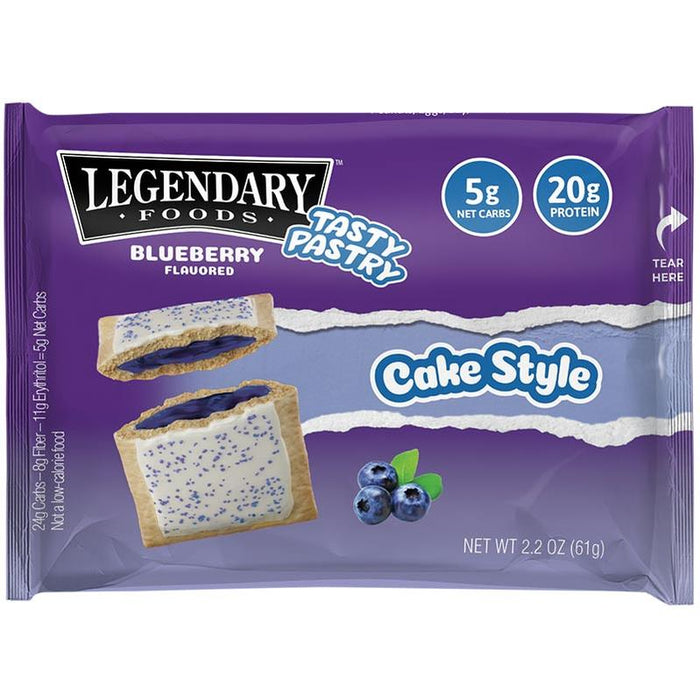 Legendary Foods Toaster Pastry Single
Enjoy the taste of your childhood without the sugar.
Legendary Tasty Pastry is a soft, sweet, and delicious snack
that you can eat right out of the wrapper or lightly toast for a
warm experience. Legendary Foods was able to make a
product that you ate during your youth without the very thing
that they were made of: carbs and sugar. These pastries keep
all the wholesome feelings and delectable taste while
eliminating the blood sugar spike, making a version out of real
food that supports your nutrition goals and allows you to Eat
like a Kid Again!
20g Protein
5g Net Carbs
 <1g Sugar
8g fiber
 180 Calories